Header Section
---
Go to Store Admin > Online Store > Themes. Click Customize and then navigate to Mobile Header section.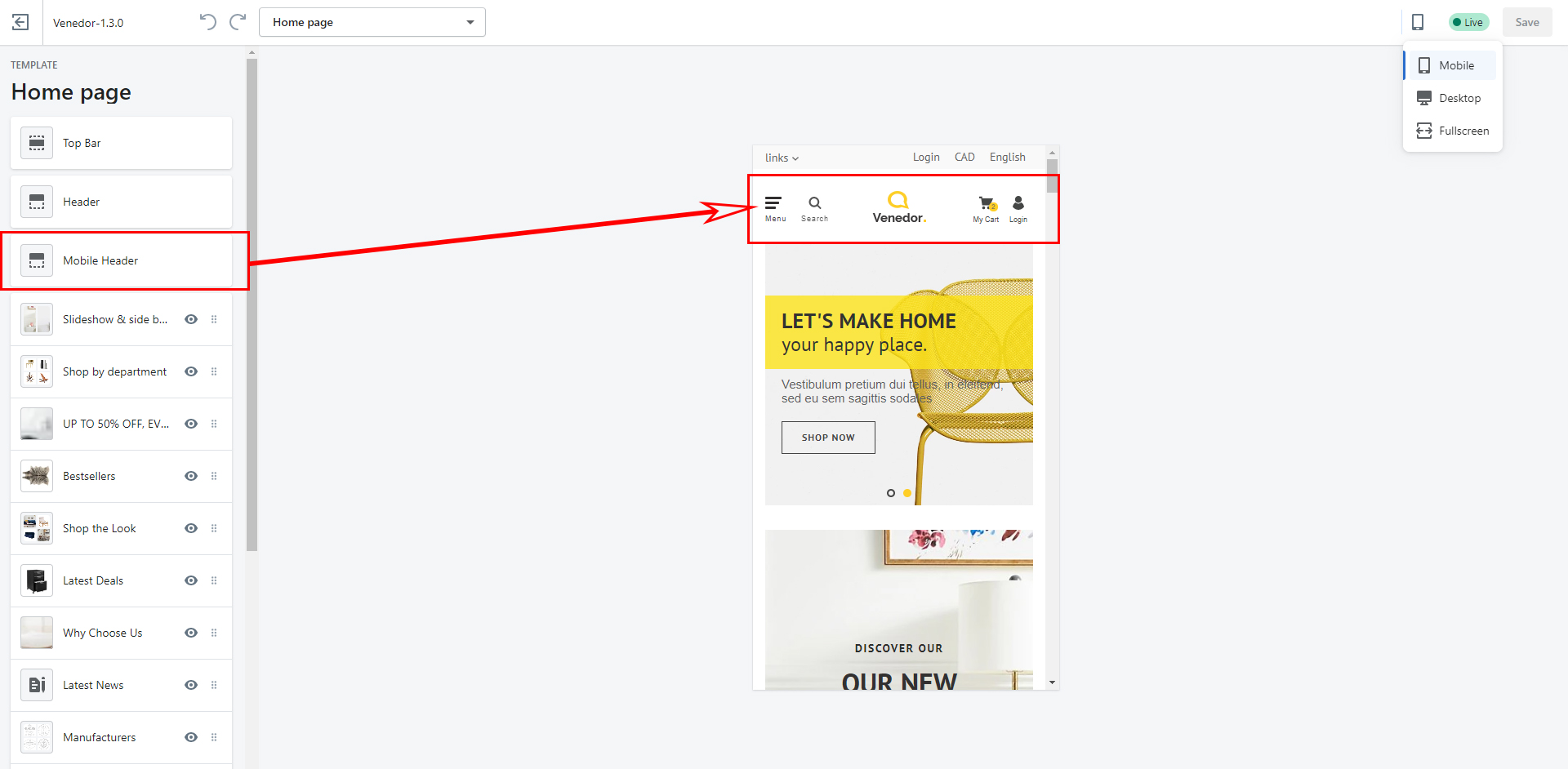 If you don't see the Mobile Header section, then go to Theme Settings -> Mobile Settings -> Use mobile header designs. Check that option and it will show the section. See more details here.
---

CONTENT
Search box
Add search button in the header
Wishlist
Add a button to wishlist page
Compare List
Add a button to compare page
Cart Dropdown
Add cart dropdown
Customer Login Link
Add a button to let customers log in
Text with link
Add a custom Icon/text link
Drag and drop the content blocks to reorder the buttons as you want.
MOBILE HEADER CONFIGURATION
Header style

Padding
Set header padding. If no value is given, default design value is applied.
Background color
Set header background
Text color
Set header text color
MOBILE MENU
Menu
You can use different navigation in mobile version. Select one of the menus you created. See how to create menus in Shopify.
Menu button title
If you want to add some text under the menu activator button, then input it here
Menu background color
Set background color of menu
Mobile open effect
Choose one of the pre-defined effects to show your mobile menu
---