Venedor Section - Slideshow with Lookbook 2
---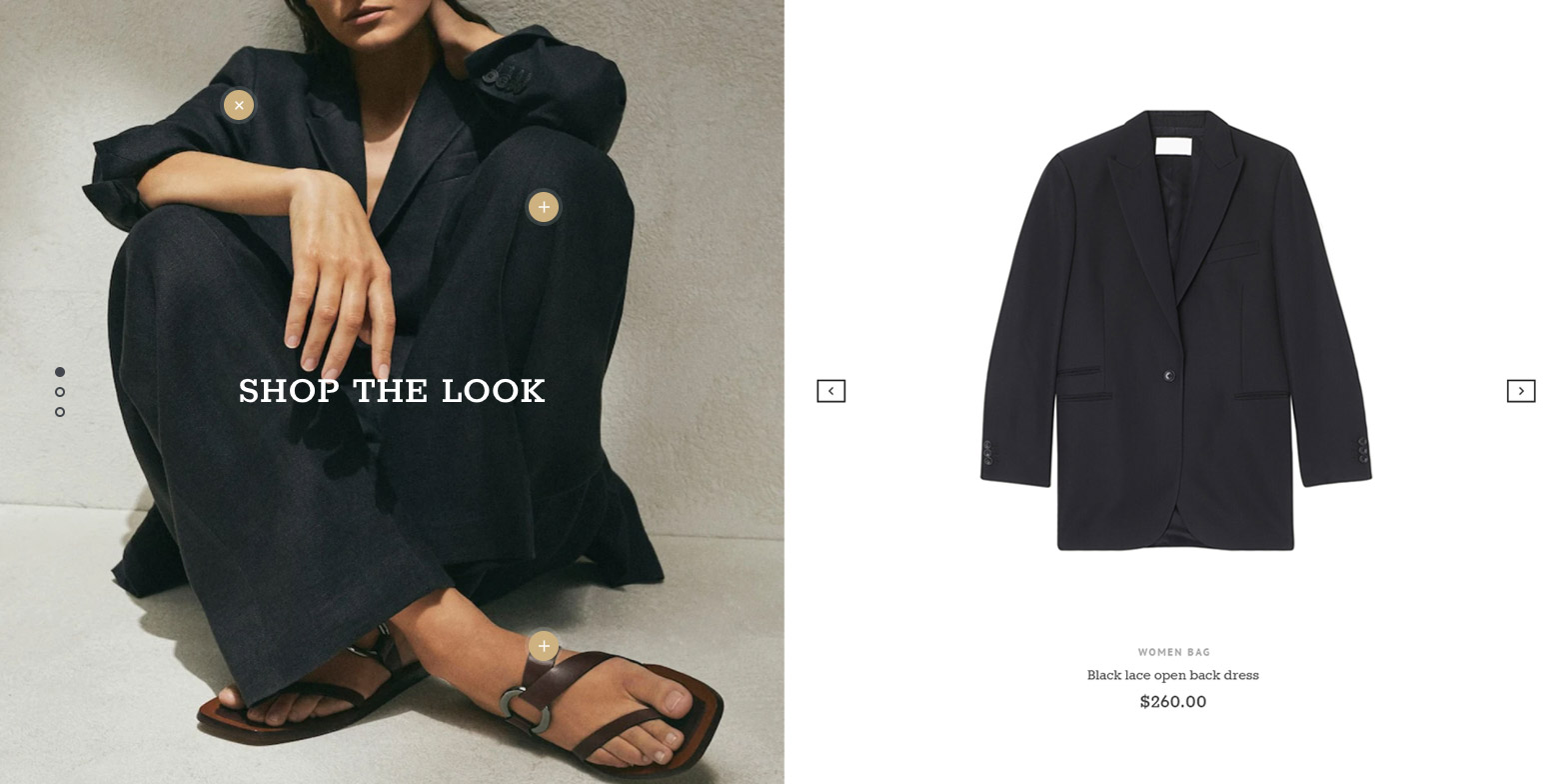 SECTION SETTINGS
Section layout: Set width of section - full width or fixed width
Section margin: Space between other sections. Order is top-right-bottom-left.
Section padding: Set section inner space. Unit ix pixel and order is top-right-bottom-left.
Set minimum height 320px on mobiles: Set minimum height of section to 320px on mobiles
Section title: Set title of the section
Section description: Set description of the section
Background color: Set background of the section.
This section is configured with two slideshows. One is for images and the other is for products. Configure each slideshow with settings below.
IMAGE SLIDESHOW SETTINGS
Autoplay: Autoplay speed of slider. 5 means slider autoplays every 5 seconds. Input 0 to disable autoplay
Infinite rotate: Slider loops infinitely
Show Pagination Dots: Creates and enables page dots.
Dots position: Set dots position - left, right, bottom or top
Dots color: Set dot color
Dots hover color: Set color or active dot or hovered dot
Show Navigation: Creates and enables previous & next buttons
Navigator style: Set navigator style - bit or small
Navigation color: Set navigator color
product slideshow settings
Autoplay: Autoplay speed of slider. 5 means slider autoplays every 5 seconds. Input 0 to disable autoplay
Infinite rotate: Slider loops infinitely
Show Pagination Dots: Creates and enables page dots.
Dots position: Set dots position - left, right, bottom or top
Dots color: Set dot color
Dots hover color: Set color or active dot or hovered dot
Show Navigation: Creates and enables previous & next buttons
Navigator style: Set navigator style - bit or small
Navigation color: Set navigator color

IMAGE SLIDESHOW SETTINGS
Slide Image: Choose background image of slide
Lookbook spot style: Set lookbook spots style - Big, medium and small size
First product: Set product to add spot in the image.
Position X value: Set absolute position percentage of X
Position Y value: Set absolute position percentage of Y
Second product: Set product to add spot in the image.
Position X value: Set absolute position percentage of X
Position Y value: Set absolute position percentage of Y
Third product: Set product to add spot in the image.
Position X value: Set absolute position percentage of X
Position Y value: Set absolute position percentage of Y
Add white background to content: Add blurred white background color to the content
Content style: Choose one of pre-defined text styles
Content Position: Set where to show the content
Content Effect: Set appearing animation of content
Text style on mobile: Choose text styles to show on mobile devices
Main title: Main text
Title color: Set color of main title